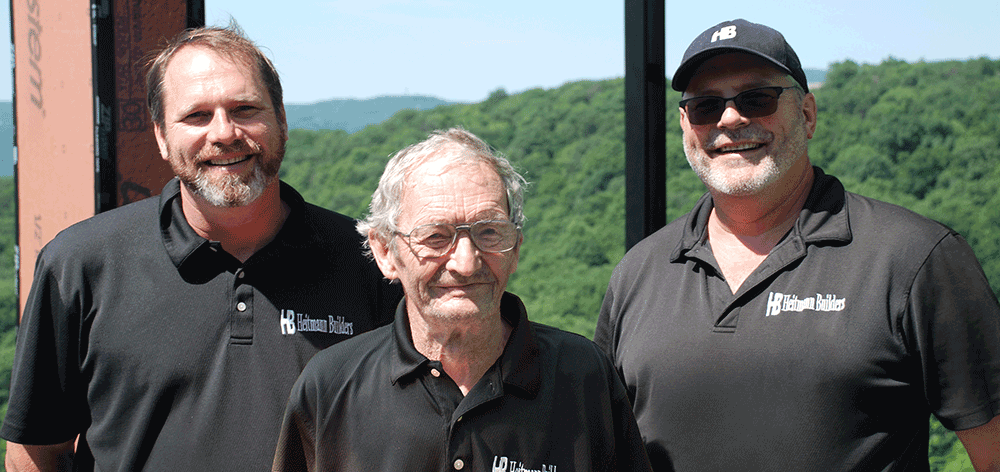 Heitmann Builders is a high-end residential construction company located in the Hudson Valley. Family-owned and operated, we have been building with integrity for over 60 years. 
Our attention to detail and commitment to quality fosters close partnerships with clients and architects. We recognize that good communication is essential to building a customized home, and are committed to delivering just that. We believe in a direct hands-on approach, with a project manager on-site every day, and a Heitmann overseeing every job.
Our services encompass:
Detailed estimates including cost breakdowns and value engineering
Comprehensive project management
Project schedules and updates
Regular job site meetings
Personalized attention on every job
Our projects include:
New custom home construction
Home renovations and additions
Green construction
Historic restoration
Custom commercial construction
Roland Heitmann
Construction Manager
A graduate of Rensselaer Polytechnic Institute with a Masters Degree in Materials Engineering, he spent the first half of his career in the electronics industry, technology development and business management. However, he couldn't resist the call of Heitmann Builders and returned in 2015. Roland combines his lifelong passion for construction along with well-developed management and service skills to enhance the family business.
Greg Heitmann
Construction Manager
A graduate of the University of Buffalo with a Bachelor's Degree in Civil Engineering, he joined Heitmann Builders full-time in 1995 and has been an integral part of the company since. Greg is an innovative builder and has the expertise to manage even the most complicated structural designs.
Uwe Heitmann
Founder
Uwe began the family tradition of high-quality home construction in 1957. His knowledge and proficiency combined with his heritage of German craftsmanship made him one of the most respected contractors in the Hudson Valley. His sons, Roland and Greg, now manage the business and maintain his legacy each day.
Our Craft
At Heitmann Builders, we follow a strict process and focus heavily on high-quality, sustainable materials. We organize well-trained crews to deliver technical expertise on all aspects of the job, but especially in fine wood craftsmanship and master framing. 
Our years of work in the Hudson Valley have heavily integrated us into the community, and yielded close relationships with a strong team of loyal, local subcontractors. Lastly, we stand behind all of our work, and would be happy to give you a tour of our projects in person.